Elkhart & South Bend Indiana Criminal Attorneys
Facing criminal charges in Indiana?
If you've been charged with a criminal offense, don't plead guilty. Doing so can land you in jail and leave a record that can make your life more difficult later on. At Wilson & Kinsman LLC, our experienced Indiana criminal attorneys can protect your rights and clear your good name. Contact our Indiana criminal defense law firm today or schedule your personalized case evaluation.
Types of Criminal Charges
At Wilson & Kinsman LLC, we can help with nearly all types of criminal charges in Indiana, including the most common ones – domestic battery and drug charges.
Domestic Battery
Domestic battery charges and other related offenses including strangulation, interference with reporting a crime, and criminal confinement are often the result of a fairly minor incident. Yet, you can still face the possibility of jail time, extensive classes, and loss of the right to possess a fire arm. An aggressive approach is often called for in these cases to reach a positive outcome. If you are facing charges for violence in the home, it is highly recommended that you contact an Indiana criminal lawyer to help you explore your legal defenses and understand the law.
Whether you're facing a simple possession charge or the more serious offenses of dealing or manufacturing a controlled substance, drug offenses are some of the most common and harshly punished offenses in Indiana. You need an experienced Goshen Indiana criminal defense attorney to assist you through this difficult process. Make sure to call our criminal defense law firm and speak with an experienced South Bend Indiana criminal attorney before you say anything to the police.
Drug Offenses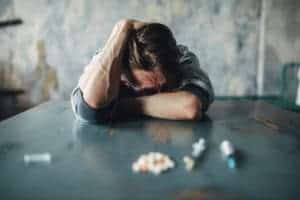 DUI Charges
The traffic laws in Indiana can be confusing. Our knowledgeable Goshen DUI attorneys can protect your rights and make sure that you don't fall into traps that can result in license suspensions and possible jail time.
Our Elkhart Indiana criminal lawyers at Wilson & Kinsman LLC also regularly helps with criminal cases involving the following:
Felony Offenses
Misdemeanor Charges
Theft or Criminal Conversion
Habitual Traffic Offender Charges
Robbery and Burglary
Traffic offenses, including Driving While Suspended and speeding tickets
Forgery, Fraud and Identity Theft
Public Intoxication, Public Indecency, and Disorderly Conduct
Neglect of a Dependent, Leaving the Scene and many others
If you are charged with a crime in Indiana, contact our Michiana Indiana criminal attorneys right away. We are here to help!
Testimonials
Read what our former clients have to say:
Honest and professional
I was charged with an OWI in Elkhart County and Eric was my first call. He was very helpful and personable throughout the entire process. I certainly appreciated his honesty and professionalism. Eric is definitely well experienced in handling these matters. Thanks to his help and guidance, we were able to have all of our necessary steps done before going to court that helped to retain driving privileges. The judge even remarked at how well the case had been managed during the hearing. With Eric's help, I was able to obtain specialized driving privileges very promptly. I am still able to tend to my life's responsibilities and my work. I would highly recommend Eric to anyone else needing help with OWI/DUI charges.
anonymous
A man of utmost integrity
Tom is very kind and personable. He is a great attorney to work for and work with. He is a man of the utmost integrity and is forthright in his practice. I would confidently recommend his legal services to any person I cared about.
Kayla Christofeno