OUR ELKHART ATTORNEYS WORK HARD TO PROTECT YOU!
When you're facing a legal issue, it's important to have a skilled Elkhart attorney by your side who can handle your case with your best interests in mind. At Wilson & Kinsman LLC, our experienced Michiana attorneys are committed to providing quality legal representation in Elkhart, Michiana, South Bend, Goshen, and neighboring counties in Indiana. Do you want to protect your rights and achieve the best possible outcome for your situation? Contact our competent Elkhart attorneys for a personalized case evaluation.
CRIMINAL DEFENSE
Domestic Battery Attorney
Domestic Violence Attorneys in South Bend Indiana
Facing accusations of domestic battery in Elkhart, Goshen, Michiana, or South Bend Indiana?
When defending an individual who's charged with domestic battery, there are often conflicting statements about what actually happened. Our Indiana criminal defense attorneys at Wilson & Kinsman LLC investigate the source of these conflicts and work to use them to your best advantage. Call us today to schedule a personalized case evaluation.
Call Us! 574-891-5084
During your initial consultation, our criminal defense attorneys in South Bend Indiana will examine all of the facts of the case to determine if the State lacks sufficient evidence to prove each element of the alleged offense beyond a reasonable doubt. Often, these cases come down to one person's word against another.
Over the years, we've encountered numerous cases where defendants in Elkhart county courts are charged by the State with related felony charges of strangulation and criminal confinement. The State will often increase the domestic battery offense to a felony if the crime was allegedly committed in the presence of a minor.
If you face some or all of these charges, don't wait until it's too late before asking for help. Reach out to our criminal defense attorneys in South Bend Indiana or locations near you to schedule an initial consultation and learn how our Elkhart defense lawyers can help you avoid a felony conviction.
Drug Crime Defense Lawyers
South Bend Attorneys for Drug Crimes
Possession, delivery, and manufacturing of Illegal drugs are some of the most common charges in our legal system. As the law currently stands in Indiana, drug charges can be broken into two categories: marijuana and controlled substances. If you're facing drug charges, contact Wilson & Kinsman LLC to speak with an experienced drug defense attorney as soon as possible.
Marijuana Charges
Depending upon the amount involved and your criminal history (if any), possession of marijuana can be charged as either a felony or a misdemeanor. The delivery or manufacturing of marijuana is a felony offense in Indiana, but it can sometimes be reduced to a misdemeanor at sentencing.
In either situation, a conviction for possession of marijuana can result in your driver's license getting suspended. Many people believe that a driver's license suspension is always a consequence, but that's not true. Contact Wilson & Kinsman LLC if you want to find out how to avoid getting a license suspension altogether.
In some cases, it is possible to avoid a conviction for possession of marijuana entirely. In Elkhart County, the State of Indiana often objects to this happening. At Wilson & Kinsman LLC, we can help you keep your record clean. Call today to schedule your personalized case evaluation.
Controlled Substances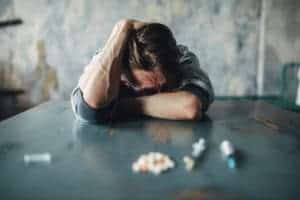 The term controlled substances can include crack cocaine, methamphetamine, heroin, or even prescription drugs. If you're facing a drug charge, having a small quantity of even as little as 3 grams of controlled substances can cause an aggravation of your charges. In most cases, the baggie or container holding the alleged drug is weighed along with the substance. Call our office to find out what can be done if this happens in your situation.
Dealing and manufacturing of controlled substances are very serious crimes, often resulting in as much as 50 years in jail. In these cases, you need the help of an experienced criminal defense lawyer to protect you. Call us today to learn your about rights before you talk to the police!
There has also been a lot of discussion about "meth labs" in recent news, which brings to mind sophisticated operations. In truth, however, these are often no more than a couple of two liter bottles and some common everyday items like batteries and matchbooks. Yet even these simple elements can lead to very serious criminal charges with decades of possible jail time. You need an experienced lawyer on your side when facing these charges. At Wilson & Kinsman LLC, we're here for you. Contact our office and schedule your consultation today.
DUI Defense Attorneys
Probation, license suspension, and jail time are all possible consequences of a DUI conviction. Whether you have been falsely accused or simply made an error, whether you wish to fight the case in court or reach an agreement, you need competent trial lawyers on your side.
Drunk driving and traffic offenses may include the following:
Driving a vehicle while impaired (OVWI)

Operating a car while inebriated puts another person in danger

Imprudent driving

Frequently cited for traffic violations

Suspended from driving

Driving without a license
The traffic laws in Indiana are often complicated and confusing. From license suspensions to possible jail time, there are many traps to be avoided. Our Goshen DUI attorneys at Wilson & Kinsman LLC work hard to make sure you never fall into one of those traps. Contact our DUI defense attorneys to schedule a case evaluation today.
DWI or DUI Charges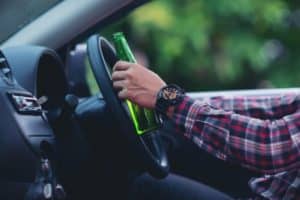 In Indiana, there are two basic OWI or DUI charges. One is simply operating while intoxicated (OWI), while the other is operating a motor vehicle with a blood alcohol content above the legal limit (.08%). Any drinking and driving offense in Indiana begins with those two basic offenses and our Elkhart DUI attorneys can help you distinguish between the two.
When you are facing a charge for driving under the influence (DUI) or driving while intoxicated (DWI), there are some very important, little-known secrets that can make a huge difference in the outcome of the case. At Wilson & Kinsman LLC, our Elkhart DUI lawyers can explain those secrets to you and find out if they will help in your case. The results can be amazing if they do. Consult our Indiana criminal defense attorneys today!
License Suspension in Indiana
One of the most important aspects of OWI/DUI cases surrounds a driver's license suspension. In most misdemeanor cases, the license suspension can last anywhere from 90 days to 2 years. Despite that, in the right circumstances, a license suspension can be shortened to as little as 30 days or none at all! Contact our Goshen Indiana DUI attorneys right away to find out if that is a possibility for you.
On the other hand, the license suspension for felony OWI/ DUI cases typically run from one to two years. However, there's one law that change that license suspension so that it runs for 10 years! Speak with our experienced criminal defense attorney at Wilson & Kinsman LLC to make sure this does not happen to you.
Possible Jail Time
As with all criminal offenses, the first question everyone asks is: "Will I go to jail?"
To begin with, the maximum jail time you face for a misdemeanor OWI/DUI offense is one year. It can be less than that, and in most circumstances, that time is all suspendible. In felony OWI cases, the possible jail time is even longer. To protect against having to spend time in jail, contact Wilson & Kinsman LLC right away. We will bring all our experience and knowledge to work to achieve the lightest sentence possible in your situation!
Expungement Attorney in Elkhart, Indiana
We promise to have your conviction expunged or your money back!
Do not let your criminal history haunt you. Allow a Wilson & Kinsman LLP Indiana expungement attorney to assist you in cleaning up your record. Expungement allows you to officially seal your records, eliminating unwanted obstacles from your life. Additionally, Wilson & Kinsman LLP provides a money-back guarantee on expungement services, which is a win-win situation for you.
To find out how our legal team can assist you, call 574-891-5084
What A Wilson & Kinsman Expungement Attorney Can Do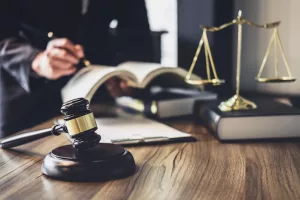 An arrest, charge, or conviction may make it difficult to get employment, housing, or loans; buy or carry a weapon, or otherwise improve your life. Your criminal past, on the other hand, does not have to define or restrict you. Indiana expungement legislation enables you to clear your record so you may go on with your life and accomplish your objectives. Learn how an Elkhart, Indiana expungement lawyer from Wilson & Kinsman LLP may assist you.
Why Is It Necessary to Expunge Indiana Records?
Even though your criminal case is long behind you, your record may not be put under wraps. Prior arrests, charges, and convictions may continue to affect your life in several ways:
Application forms for jobs

Child custody issues

Driver's license

Professional certification

Online state and local records

Concerns about immigration

Your right to keep and bear firearms

While you cannot alter the past, with the assistance of an Indiana expungement attorney, you may be able to modify the record of it.
What exactly is expungement?
The legal procedure of sealing your criminal history records is known as expungement. Previously, prospective employers, landlords, judges, and licensing agencies may ask you about your criminal record or get access to it via sources such as the state's online case history portal. However, after your criminal record has been expunged, you are under no legal duty to inform them about the criminal arrests, charges, or convictions that are included in your expungement order. A successful petition for expungement may clear your record and offer you a second opportunity without the burden of your past.
In Indiana, may a record be expunged?
For misdemeanor convictions at least five years old, Class D or Level 6 felonies at least eight years old, and felonies reduced to misdemeanor convictions, expungement in Indiana may legally seal your criminal records of arrests or convictions following completion of your term. The procedure seals your criminal records for a variety of reasons. Even if these conditions are fulfilled, the court may or may not approve the request to expunge significant felony conviction records.
The Indiana General Assembly revised the Indiana Criminal Code in 2013, including significant modifications to the rules governing expungements. You are not permitted to be discriminated against under the law. Any conviction for a criminal crime that qualifies for expungement may be sealed with the assistance of an attorney. This record sealing may help you reclaim your life by allowing you to deny the existence of any criminal record legally.
The conviction or arrest will not show on background checks for employers. If your record has been sealed, you are not required to reveal a previous conviction on an application for employment, educational opportunities, or loans. There are many advantages to expungement, and the Indiana expungement attorneys at Wilson & Kinsman LLP will assist you in understanding the procedure as it relates to your specific case.
In Indiana, what kind of records may be expunged?
The legislation in Indiana provides for the expungement or sealing of arrests that did not result in a conviction, certain felony convictions that are at least eight years old, misdemeanor convictions that are at least five years old, and more. Under Indiana expungement legislation, the following records may be sealed:
Arrests

Criminal charges

Delinquency adjudications

Criminal convictions

Trial court records

Appellate court records

Forfeiture records

Post-conviction relief records
Each county in which an arrest, charge, juvenile adjudication, or conviction occurred requires a separate petition for expungement, and all applications submitted in a single county must be consolidated.
Notably, expungement is a one-time process; in Indiana, you may only seek expungement once. Your petition must include a list of any records you want to have expunged. If you're going to delete records in several counties, you must submit an expungement petition in each county where the records are located, and you must do so within one year.
Given these limitations and the complexities of Indiana expungement law, it is critical to work with an experienced Indiana expungement attorney to ensure your request covers the entirety of your criminal history, complies with all applicable Indiana Rules of Trial Procedure, and is filed timely and adequately.
Why Choose Our Elkhart & South Bend Indiana Personal Injury and Criminal Defense Attorneys?
If you are thinking of filing a personal injury claim, or if you are facing a criminal charge, several critical steps need to be taken immediately to get fair compensation and achieve the best defense possible. The State of Indiana, through the police department and the prosecutor, moves quickly to gather incriminating evidence against you in criminal defense cases. Before the wheels of justice roll you over, contact our Elkhart lawyers from Wilson & Kinsman LLC to speak to an experienced criminal defense attorney. Our track record speaks for us. We are here to help you! There is no risk to you at all in setting up an initial consultation. Everything we discuss will be strictly confidential. In fact, no one will even know we met to discuss your case. If you are accused of violent crimes, sex crimes, call today for a case evaluation with an Elkhart criminal lawyer!
Testimonials
Read what our former clients have to say:
A man of utmost integrity
Tom is very kind and personable. He is a great attorney to work for and work with. He is a man of the utmost integrity and is forthright in his practice. I would confidently recommend his legal services to any person I cared about.
Kayla Christofeno
Honest and professional
I was charged with an OWI in Elkhart County and Eric was my first call. He was very helpful and personable throughout the entire process. I certainly appreciated his honesty and professionalism. Eric is definitely well experienced in handling these matters. Thanks to his help and guidance, we were able to have all of our necessary steps done before going to court that helped to retain driving privileges. The judge even remarked at how well the case had been managed during the hearing. With Eric's help, I was able to obtain specialized driving privileges very promptly. I am still able to tend to my life's responsibilities and my work. I would highly recommend Eric to anyone else needing help with OWI/DUI charges.
anonymous