Personal Injury – General
Elkhart Personal Injury Attorney in Indiana
Are you suffering from a personal injury?
Our Elkhart personal injury lawyers can help you get the fair compensation you deserve. When an accident, such as a slip or a fall occurs, insurance companies immediately go to work trying to find ways to avoid paying you what you're entitled to cover. You'll often be forced to miss work because of personal injuries like headaches, shoulder aches, broken bones, shoulder dislocations, and many more. Such accidents due to another person's negligence cut off your income. At the same time, your health care providers will want to be paid, thereby increasing the financial pressure. This is why you need a personal injury attorney in Indiana by your side to protect your rights.
At Wilson & Kinsman LLC, our Elkhart personal injury attorney in Indiana are here to help. We will work with your health care providers so you don't have to. We will fight to get your lost wages and restore your income. You don't have to deal with these problems alone. If you got into a car accident or personal accident, call our injury lawyers today to schedule a personalized case evaluation.
At Wilson & Kinsman LLC, our car accident attorneys represent the people injured in automobile accidents, we do not represent and never have represented insurance companies.
Have you suffered from a serious personal injury? Are your medical bills going unpaid? Often times, your injuries force you to miss work and lose your income.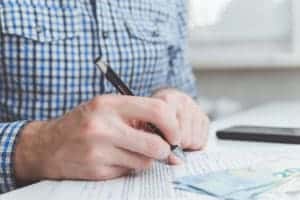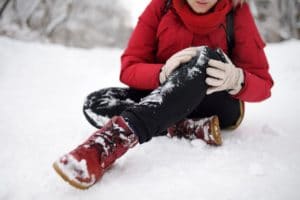 Having trouble finding a lawyer that will take on your slip and fall related injury? That's because many lawyers do not take these types of cases.
When a loved one passes away as the result of another person or entity's negligence, you want Wilson & Kinsman LLC in your corner.
Testimonials
Read what our former clients have to say:
Honest and professional
I was charged with an OWI in Elkhart County and Eric was my first call. He was very helpful and personable throughout the entire process. I certainly appreciated his honesty and professionalism. Eric is definitely well experienced in handling these matters. Thanks to his help and guidance, we were able to have all of our necessary steps done before going to court that helped to retain driving privileges. The judge even remarked at how well the case had been managed during the hearing. With Eric's help, I was able to obtain specialized driving privileges very promptly. I am still able to tend to my life's responsibilities and my work. I would highly recommend Eric to anyone else needing help with OWI/DUI charges.
anonymous
A man of utmost integrity
Tom is very kind and personable. He is a great attorney to work for and work with. He is a man of the utmost integrity and is forthright in his practice. I would confidently recommend his legal services to any person I cared about.
Kayla Christofeno