Accident Claim Solicitors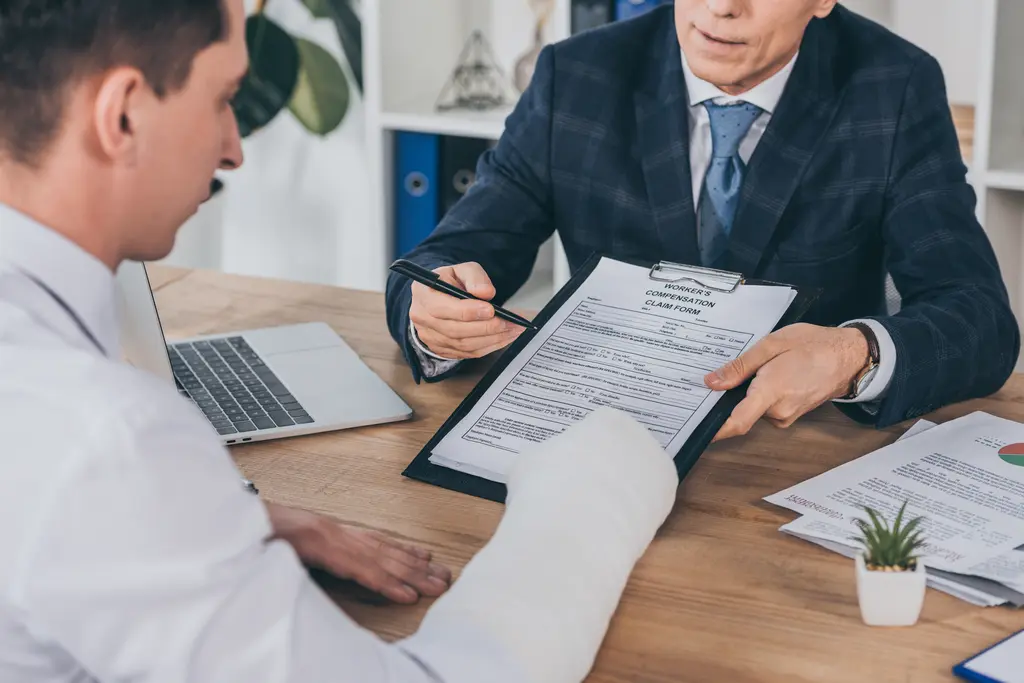 No one would ever want to be involved in a car accident, an encounter with a drunk motorist or reckless trucking personnel, or an unfortunate incident while using defective products. The fact remains, however, that some people find themselves in these unpleasant situations.
After any injury cases described above, you will usually first seek medical treatment or talk to your insurance company. What people fail to realize is the importance of immediately talking to a trusted personal injury lawyer.
Knowledgeable Goshen personal injury attorneys will help you know your legal rights and check if there was negligence. They will also help you make a personal injury claim or properly file an injury lawsuit, whichever is applicable.
This article will focus on the need for a reliable local attorney when dealing with personal injury cases. Specifically, it will briefly cover the following aspects:
..
An Overview of Personal Injury Claims
Personal injury laws cover a wide scope of injury cases. However, it is not just limited to a slip and fall episode or a dog bite. A personal injury case may also involve:
property damage, 

nursing home abuse, or 

work-related carelessness and neglect. 
All these require prompt and quality legal action. This is particularly true given the complexities of both federal and state laws that come into play.
A motor vehicle accident, for example, has a comprehensive definition in injury law. The term can refer to an automobile accident, a bicycle accident, a bus accident, or a truck accident. Competent Goshen personal injury attorneys will be able to provide much-needed legal help. They can comprehensively discuss with you applicable damages given the specifics of your personal injury case.
..
Preparing an Accident Claim
After making sure that those involved in an accident get the necessary medical attention, it is essential that you properly document every single thing that took place. In a vehicle accident, for example, it is crucial to take several pictures or even a video of everything: locations, involved vehicles, bodily injuries sustained. However, many claimants cannot do all of these since they are still in shock after what happened.
An experienced accident claim attorney will be able to work with you and proceed with whatever you can gather. They will also advise you to create a written narrative of what led to the accident and how the injury took place. If applicable, a log of the limitations brought about by the injury should also be created. It should also include how it has limited you at home or how it has affected your job.
..
Personal Injury Calculators and Bad Faith Insurers
When you submit your claim to your insurance company, it is widespread for insurance adjusters to try to have your case resolved as cheaply and quickly as possible. This will not be the case if you speak with legal professionals from personal injury firms. Before they draft your personal injury demand, they will check your medical bills and all your files.
An excellent Elkhart personal injury attorney will evaluate and look closely into your case to ensure you get the compensation you deserve. This is especially true given its highly complex nature.
Although there is no actual dollar value on serious injury, refraining from personal injury calculators will often lead to more significant settlements. Remember, they should be enough to cover medical expenses and compensate for any lost income.
..
Avoiding Mistakes in Personal Injury Claims
In most cases, you work with a personal injury lawyer not only to pursue monetary compensation but also to make the negligent party accountable through a personal injury case. Keep in mind that it is not just about the money. The amount you will eventually receive is incomparable to the physical or emotional impact of your injury, be it disfigurement, emotional distress, pain, and suffering, or even the wrongful death of a loved one. 
Sending ineffective letter demands to insurance adjusters is not enough. A diligent accident lawyer will use a personal approach in communicating with your insurance adjuster. The best attorneys will look into the bigger picture and deal with your case with compassion and empathy.
Connect with a Goshen Personal Injury Attorney Today! 
If you need to make an injury claim or file a lawsuit in the courtroom, seek legal help from a dedicated and well-trained personal injury attorney. Entrust your case to a Goshen personal injury law firm specializing in personal injury lawsuits, personal injury claims, and personal injury settlement. Call us now at Wilson & Kinsman LLC and schedule a consultation with our experienced Goshen personal injury lawyers.
Share This Story, Choose Your Platform!
Testimonials
Read what our former clients have to say:
Honest and professional
I was charged with an OWI in Elkhart County and Eric was my first call. He was very helpful and personable throughout the entire process. I certainly appreciated his honesty and professionalism. Eric is definitely well experienced in handling these matters. Thanks to his help and guidance, we were able to have all of our necessary steps done before going to court that helped to retain driving privileges. The judge even remarked at how well the case had been managed during the hearing. With Eric's help, I was able to obtain specialized driving privileges very promptly. I am still able to tend to my life's responsibilities and my work. I would highly recommend Eric to anyone else needing help with OWI/DUI charges.
anonymous
A man of utmost integrity
Tom is very kind and personable. He is a great attorney to work for and work with. He is a man of the utmost integrity and is forthright in his practice. I would confidently recommend his legal services to any person I cared about.
Kayla Christofeno