Product Liability Lawyers in Indiana- Wilson & Kinsman LLC
Several families are affected by defective products every year in Indiana and across the country. Some of these injuries are mild, while others can be catastrophic and even fatal.
Victims of defective products could face serious medical expenses from their injuries. If a person is killed due to a defective product, the grieving loved ones may have to deal with profound loss and severe financial difficulties.
Wilson & Kinsman LLC is a product liability law firm that has assisted clients just like you. Our Elkhart Attorneys know how to fight for your rights after an accident involving a defective or recalled product has occurred.
Let us put our knowledge and skills to work for you – at no charge until we win your case!
What is product liability?
Product liability refers to a producer or seller being held accountable for putting a faulty product into the hands of a customer. All sellers in the product's distribution chain have responsibility for a product flaw that causes damage. In general, the law mandates that a product fulfill the consumer's usual expectations. When a product has an unforeseen defect or hazard, it cannot be considered to fulfill the consumer's normal expectations.
Product liability law is a system of legal principles that govern who is accountable for faulty or harmful items, although it differs from ordinary injury law. This collection of regulations might sometimes make it simpler for an injured individual to recover damages.
Types of defects that can prove fault in an Indiana product liability case
Products Liability Cases Come in a Variety of Forms
Design Defect: A design fault happens when a product's initial design incorporates a flaw that renders it dangerous. For example, if a coffee cup was constructed such that the bottom melted anytime hot liquid was placed inside of it, burning whoever was holding the cup, this would be considered a design fault.
Manufacturing Defect: A product may be marked with a manufacturing defect if the design of the product was sound but a mistake occurred during the manufacturing process, resulting in a dangerous product. For example, if a desk was constructed without some of the screws necessary to keep it together, although those screws were initially in the design plan.
Warning Defect: Manufacturers are required to issue warnings about potential hazards linked with the use or abuse of any specific product. Suppose a product does not provide enough warnings or instructions to avoid hazards connected with its usage, and a catastrophic injury occurs. In that case, the product is said to have a warning fault.
For example, if a lawnmower did not come with instructions on how to clean the discharge shot, and there was no notice that there was a sharp blade within, and an injury was caused as a result of the blade, this would qualify as a warning fault.
Many faulty items may give rise to product liability lawsuits, such as:
Machinery or equipment used during work

Defective children's toys or items

Tires, brakes, and other automobile components

Drugs and other healthcare goods

Medical and cosmetic items

Household appliances

Product recalls

Food products

Tools of the trade
Product Liability Injuries
A product that is poorly built, faulty, or lacks sufficient warning labels may damage a customer, even though most producers are honest. The customer may or may not be utilizing the product as intended; as long as the consumer followed instructions and used the product in a way that the manufacturer should have anticipated, the manufacturer is liable for the damage.
Injuries caused by defective items are common in the construction industry.
Injuries caused by defective products include:
Broken bones or limbs. If a malfunctioning steering wheel or set of brakes causes an automobile collision.

Cuts or lacerations. No safety precautions on a sharp knife resulted in severe cuts or lacerations

Burns from a faulty electric blanket or flammable mattress

Blood clot damage to the brain caused by a drug or pharmaceutical product taken by the customer

Spinal cord damage. Crash with inadequate seat belts or airbags causes spinal cord damage.
Wrongful Death
The gravest situations include wrongful death. Families of those who died from injuries caused by drugs, cars, and items like Taser shock guns have sued manufacturers. Families have recently resolved huge wrongful death lawsuits against firms like Johnson & Johnson (pharmaceuticals) and Ford Motor Company (cars).
Who is Eligible to File a Product Liabiluty Lawsuit?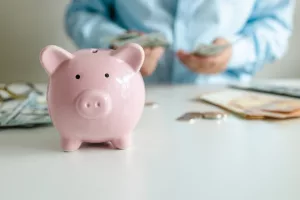 Defective items may result in various injuries, including lacerations, broken bones, burn injuries, brain injuries, spinal cord injuries, and even wrongful death. A product liability lawsuit may be filed if a person is harmed by a faulty product, whether it is a prescription medicine, a motor vehicle, a piece of construction equipment, or another item.
Why would I Need a Product Liability Attorney?
Product designers, manufacturers, and distributors must guarantee that their goods are safe for customers. If a faulty consumer product injured you or someone you know, you might be entitled to financial compensation. But establishing negligence in a product liability claim may be difficult. And the defendant will almost certainly be well-funded and aggressive in court. Choose an effective product liability attorney to maximize your chances of receiving fair compensation.
Can a Product Liability Lawyer Help You?
A product liability lawyer can advise you on how to continue with your claim and can aggressively defend you in Indiana supreme court. A product liability lawyer may attempt to avoid a trial if feasible. If your product liability case gets to trial, a qualified attorney can fight hard to get you a favorable outcome. If a faulty product hurt you, you might be entitled to compensation for medical expenditures, rehabilitation costs, diminished earning ability, lost earnings, and pain and suffering. If a faulty product has killed a loved one, your family may be entitled to compensation for funeral, medical, and loss of future earnings, as well as pain and suffering.
Takeaway: Product Liability Cases Can Be Difficult, But We Have The Best Lawyer and Experience To Help You Win Your Case!
If you have been injured, call a personal injury lawyer today. There are certain times when this may be the case, and there are certain protections in place for people who have been injured due to a product defect. Call the best products liability lawyers in Indiana now for a free consultation!
Testimonials
Read what our former clients have to say:
A man of utmost integrity
Tom is very kind and personable. He is a great attorney to work for and work with. He is a man of the utmost integrity and is forthright in his practice. I would confidently recommend his legal services to any person I cared about.
Kayla Christofeno
Honest and professional
I was charged with an OWI in Elkhart County and Eric was my first call. He was very helpful and personable throughout the entire process. I certainly appreciated his honesty and professionalism. Eric is definitely well experienced in handling these matters. Thanks to his help and guidance, we were able to have all of our necessary steps done before going to court that helped to retain driving privileges. The judge even remarked at how well the case had been managed during the hearing. With Eric's help, I was able to obtain specialized driving privileges very promptly. I am still able to tend to my life's responsibilities and my work. I would highly recommend Eric to anyone else needing help with OWI/DUI charges.
anonymous