There are several reasons why auto accident cases occur. It may be due to drunk driving, texting while driving, or drowsy driving. Another possible reason why motor vehicle accident happens is because of the negligence or reckless behavior of the driver that results in serious injuries of another individual. A careless person involved in a car accident could have been violating a traffic law, such as speeding, running a red light, or failure to stop for a pedestrian.
To prevent harming another motorist, passengers, or pedestrians, a driver must exercise reasonable caution. If the driver failed to exercise reasonable caution and caused accident injuries, the driver and the insurance provider may be held financially responsible for the damages and medical bills. If you have been involved in an automobile accident, call a credible Goshen personal injury lawyer right away.
Driver's negligence must be established
A defendant is bound by a relevant statute to exercise reasonable caution. This is given since the legislation requires drivers to exercise fair care in all aspects of vehicle service.
If you have been injured due to someone's reckless driving, you must be able to prove any of the following:
The defendant was irresponsible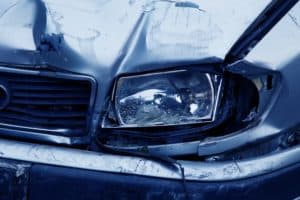 State law compares a driver's actions to those expected of a reasonable person in deciding if he or she was adequately cautious.
The defendant has breached the duty of care
This is the case if his or her actions do not comply with what a reasonable person would do. Coming to a halt at a red light, keeping an eye out for pedestrians, and keeping a safe distance behind the car in front of you are examples of fair driving behavior.
If the vehicle collision caused any bodily injury or impairment to the victim, it must be proven that the injury was caused by a car accident
If this is proven, car accident victims are entitled to financial compensation for their injury lost wages, pain, and suffering, and property damage. Keep in mind, however, that in car accident claims, it is important to maintain meticulous records of any auto accidents, medical bills, and property damage. 
The legal duties of a driver
The motor vehicle rules of each state regulate how motorists are supposed to act behind the wheel. Violation of the motor vehicle act may result in a presumption of negligence. Driving under the influence of any drug substance or alcohol, violating right-of-way laws, and driving on the opposite lane are examples of actions that may lead to a presumption that the driver has been negligent.
In addition to this, it might be helpful to check if the following state-mandated driver responsibilities were observed by the defendant.
Maintaining a safe driving pace
Taking into account the current route, traffic, and climate conditions, drivers have the responsibility to operate a vehicle at a fair, cautious pace. When visibility is poor, the condition calls for extra caution.
Observing the surroundings and vigilance are important
Drivers have a responsibility to stay alert and pay attention to other cars and pedestrians. Drivers are supposed to see what a reasonably cautious person would do. Failure to do so would be construed as carelessness.
Keeping the car under control
Drivers are required to maintain control of their cars. If a vehicle loses control for some cause, negligence can be implied. 
Car machinery repairs and proper operation
Drivers are responsible for keeping their cars in good working condition.
Consult with Goshen personal injury lawyers
Having a car accident attorney by your side is essential to achieving the best outcome, particularly in a car accident lawsuit where there is a considerable amount of damage or the blame is less than evident. An accident lawyer would assist you in the process and help you be compensated for all the emotional distress, traumatic car accident injuries, and economic damages that the car accident caused you.
Protect your legal rights. Call our Goshen personal injury lawyers at Wilson & Kinsman for legal help and assistance.
Share This Story, Choose Your Platform!
Testimonials
Read what our former clients have to say:
A man of utmost integrity
Tom is very kind and personable. He is a great attorney to work for and work with. He is a man of the utmost integrity and is forthright in his practice. I would confidently recommend his legal services to any person I cared about.
Kayla Christofeno
Honest and professional
I was charged with an OWI in Elkhart County and Eric was my first call. He was very helpful and personable throughout the entire process. I certainly appreciated his honesty and professionalism. Eric is definitely well experienced in handling these matters. Thanks to his help and guidance, we were able to have all of our necessary steps done before going to court that helped to retain driving privileges. The judge even remarked at how well the case had been managed during the hearing. With Eric's help, I was able to obtain specialized driving privileges very promptly. I am still able to tend to my life's responsibilities and my work. I would highly recommend Eric to anyone else needing help with OWI/DUI charges.
anonymous